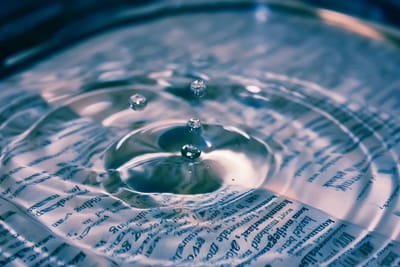 Our Ethos: More Than Just a Google Search
At The Research Desk we bring together online and offline research capabilities, project planning, and a strategic mindset to understand, design to, and deliver your research needs on time and on budget.
The old adage, "knowing what you don't know", is critical for all businesses, irrespective of size, market, or maturity. However, simply' doing research' is by no means the same as knowing and understanding a market, opportunity, or potential risk. A knee-jerk reaction to this might be costly, unnecessary and poorly-designed and executed research -- after all, how do you know what to research if you don't know where your knowledge gaps are in the first place?
What We Do
Specialising in secondary (desk) research, we help clients to identify, interpret, challenge, and validate information that is already available, either from within their own organisation or externally. From here, we can identify whether any knowledge gaps exist and can help clients assess whether proxy data may be available or if further primary data collection may be needed.
Our flexible, tailored approach enables us to work with both large and small businesses, as well as charities, not-for-profit organisations, academic and specific-interest groups. We undertake projects of all shapes and sizes and go far and beyond a simple Google search.
Three Simple Principles At The Heart of Our Approach
The first is to understand why a client requires a piece of data and how they will use it -- not just what they want to know but how they will use it so we can deliver genuinely actionable insight.
The second principle is to stress-test each potential source of data, understanding the motivation behind it, and therefore its credibility or risk of potential bias, as well as its methodology, consistency, and how up-to-date it is.
Finally, our third principle is to present our insight and recommendations in a concise, straightforward manner. This ranges from a short report detailing the available data for clients to take further themselves, presenting directly to the board or staff, co-ordinating a strategic planning session, assisting with writing marketing literature, or working closely with the client to further develop an idea into proprietary thought leadership for them.
About Tracy Page - Managing Director
The Research Desk was established in 2020 by Tracy Page. A research analyst with over twenty years' experience, Tracy has worked across corporate finance, investment banking, insurance, and risk consultancy. A strong commercial and strategic thinker focussed on helping clients to identify, understand, and assess current and emerging opportunities, Tracy works with companies both large and small and across multiple sectors,. In addition, Tracy has mentored a number of small business owners, including via the Cherie Blair Foundation for Women's Mentoring Women in Business Programme.